Hero Goa'uld Ribbon Device
from the TV Show Stargate SG-1
(MGM, 1997-2007)
This is a hero remote-operated Goa'uld Ribbon Device as seen throughout Stargate SG-1. Other than the Stargate itself, this is probably one of the most recognizable props from the Stargate universe. This prop is very impressive, as it's made entirely out of metal, thus it's surprisingly heavy (the only non-metal part is the disc in the palm of the hand with the LED in it). This is a fully functioning prop that features a wireless remote-controlled LED light in the round palm part of the weapon. With the remote control, you can make the light come on (by fading up to full brightness) and then it automatically fades back down after a few seconds. There's a small on/off switch at the very end of the part that wraps around your arm.
Front and back view of the Device on a custom-made acrylic stand: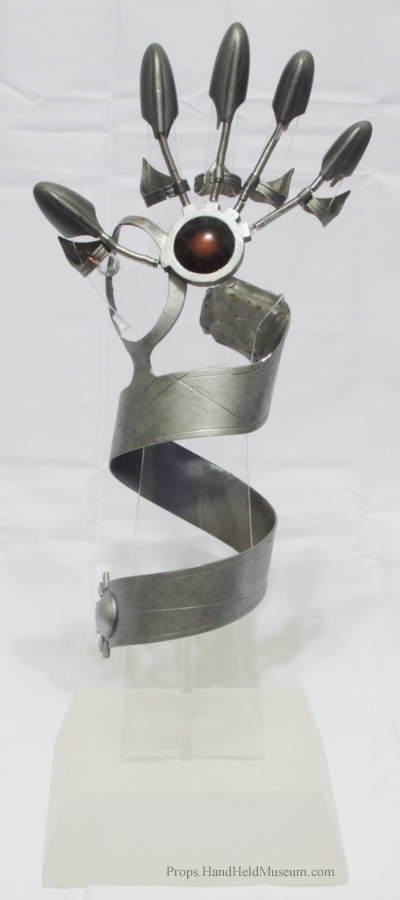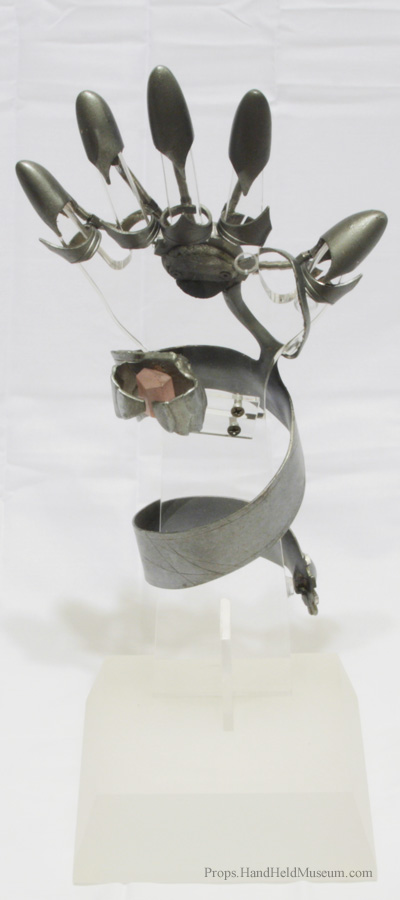 Here's what the remote looks like, as well as an attempt to photograph the Device while turned on...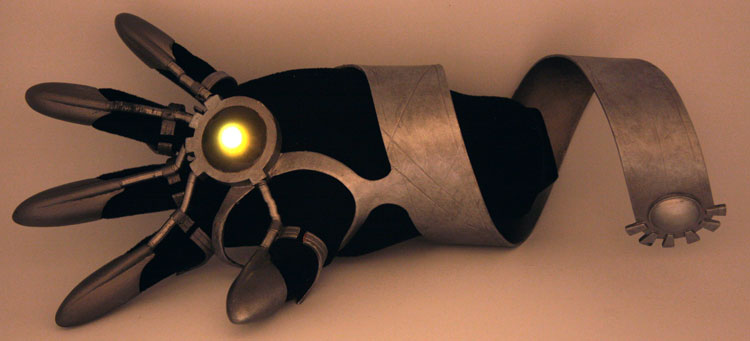 And some screen shots of these in the show. There were several of these made, most of them didn't have electronics in them. They were also frequently made of all plastic/rubber materials, or sometimes a combination of metal and plastic. I know of one other remote-controlled Device, and I believe it's all metal as well.
This first one is the actual prop I have here: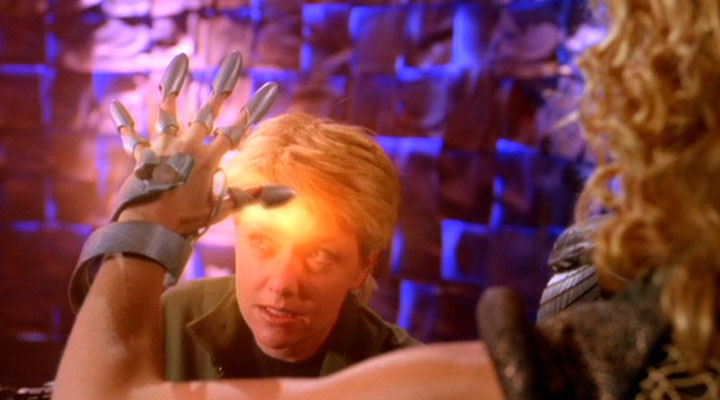 These two are different ones, but show them from other angles: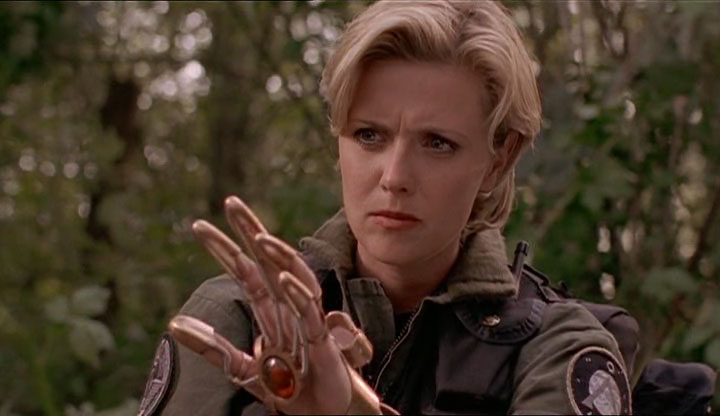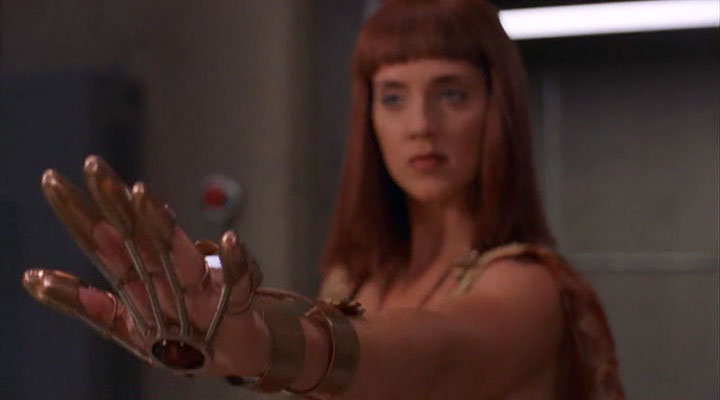 All screen captures from the show are Copyright 1997-2007 MGM Worldwide Television.