Varek's .50 cal Silver Bullet
from the movie Skinwalkers
(Lionsgate, 2006)
This is one of Varek's (Jason Behr) silver bullets used in his Desert Eagle Handgun. It's heavy (weighted like a real bullet), but can't actually fire. The silver tip feels like it's metal (though probably not really silver).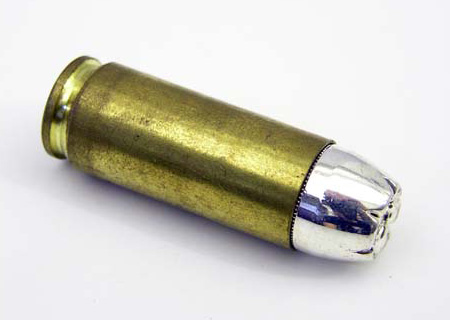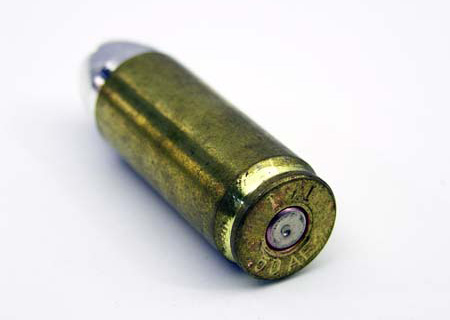 Here's some screen shots showing where the silver bullets were used: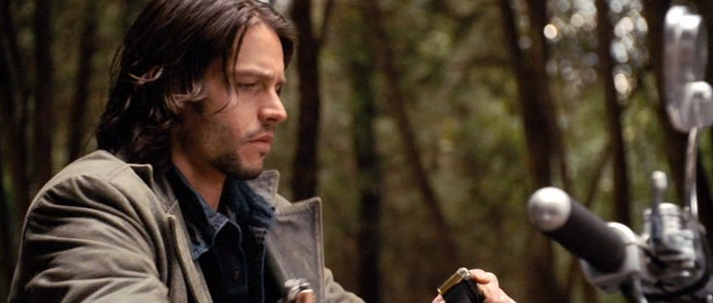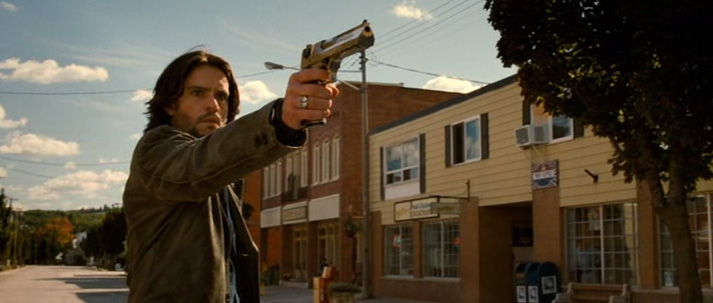 All screen captures from the movie are Copyright 2006 Lionsgate Pictures.