The Heart of Gold's Infinite Improbability Drive Button
from the movie The Hitchhiker's Guide to the Galaxy
(Touchstone Pictures, 2005)
This is the button that activates the Infinite Improbability Drive of the spaceship Heart of Gold in the 2005 movie The Hitchhiker's Guide to the Galaxy. It's a very impressive prop, with artwork around it that depicts an illustrated history of the Infinite Improbability Drive, people that worked on the film, and Douglas Adams himself (seen at the top holding a glass of wine with the hostess who has had all of the molecules of her underwear jump simultaneously one foot to the right :) ). The button also features a series of bright LEDs that light up the center area.
The artwork on the button can also be seen around the nose of the ship itself in the film.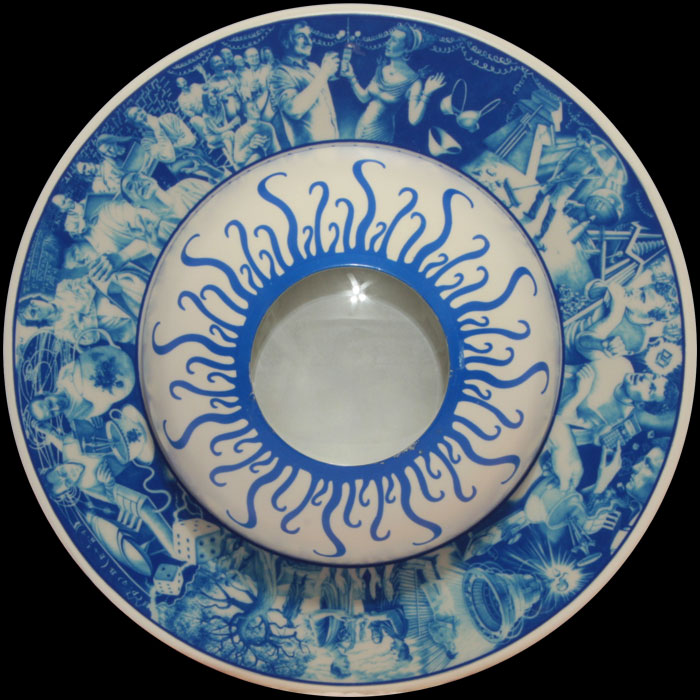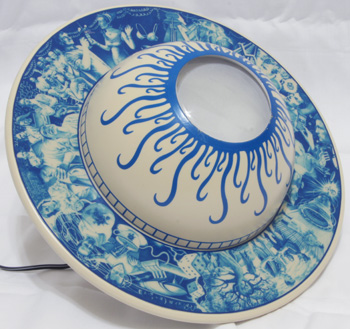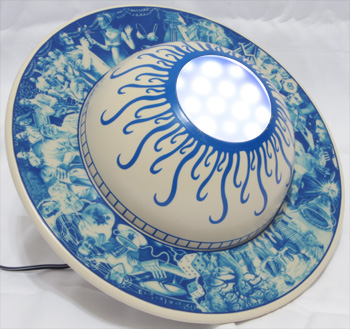 And some screen shots showing the button in the ship with several of the characters from the film: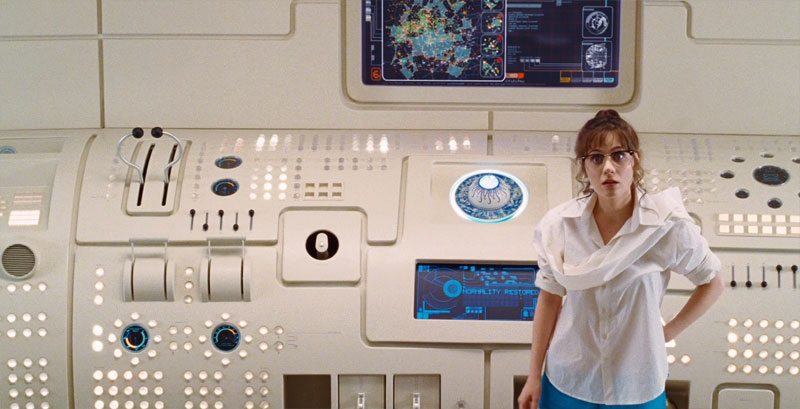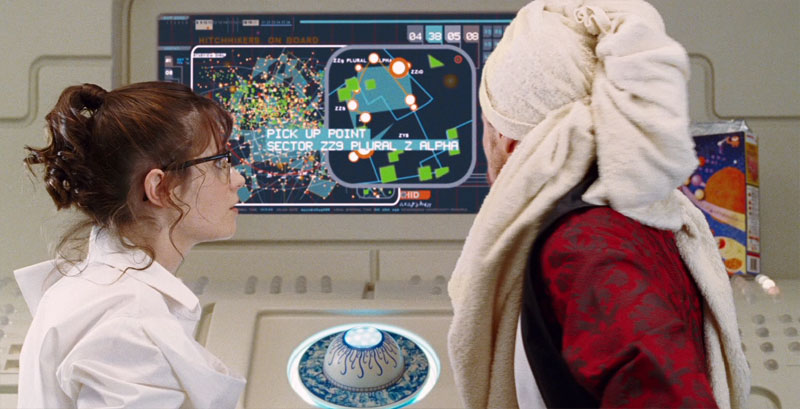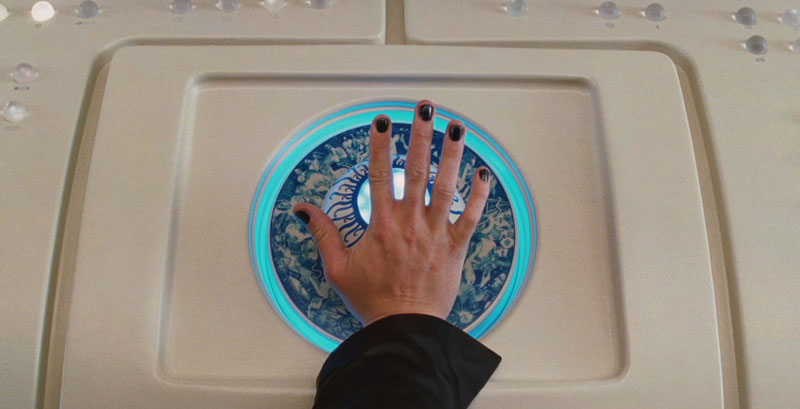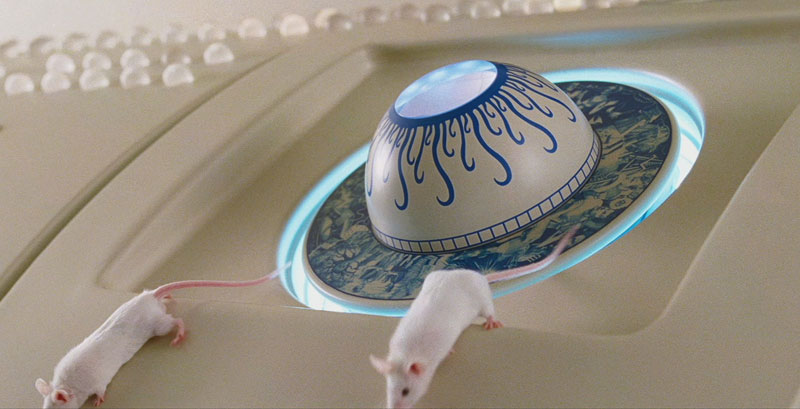 And this last one showing another button located in the area of the ship with the view screen: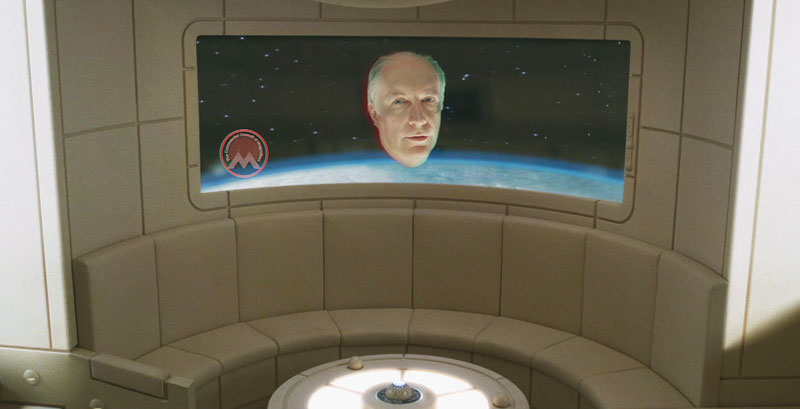 All screen captures from the movie are Copyright 2005 Touchstone/Beuna Vista Pictures.